The Gallery Featuring Wooden Sculptures
Maurice Barnes is a Bungendore architect and designed The Gallery, which was built in 1994. The objective of The Gallery was to create the ideal environment for exhibiting wood and other media.
Australian-sourced materials were used to build The Gallery, which includes Tasmanian Oak floors, Jarrah beams, posts, staircase, frames from timber that is sourced locally, and wall paneling from New South Wales Flooded Gum. We wanted the gallery to be a work of art itself, invoking the same passion, creativity, and diligence that the best makers put into their work.
The Main Gallery has two levels and occupies 500 square meters. It has been put together with a historic house that has been around since 1883; parts in that house have been retailed in their original form. The house was modified and restored in 1998 to become Café Wood Works and it dines more than 100 people a day.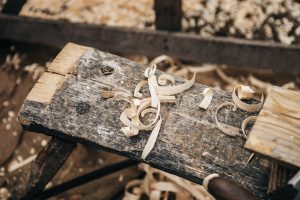 The Gallery houses few very talented artists. The ones that are highlighted in this article are as below:
Keith Rowe
Born in 1952 in New Zealand, Keith Rowe became interested in art when he was 12, first experimenting in photography. He trained in photography and glass from the late 1970s to the early 1980s. He was aboard several pioneering ventures in hot glass in Australia, like traineeship with Nick Mount at Budgeree Glass in 1982, the mobile glass studio at Sydney College, co-director of Glass Artists Gallery, and launched the Glebe Hot Glass Studio.
Keith has won a number of international competitions and awards since his work was held in several public and private galleries not only in Australia but in different parts of the world. He is predominantly a glass blower but loves doing sand and kiln casting as well as creating balanced forms with electrifying decorative elements. Over the years, Keith has cultivated his own individual styles, frequently working on various works to create a themed series. By doing this, he delves into a lot of ideas and discovers new directions.
In 1990, Keith moved his studio in the Blue Mountains in Blackheath and produces one-off pieces and production glass for exhibitions. His series over the years have included Water Works, Garden, Shard, Bushfire, Inferno, and the Monet series.
His concepts are depicted from glass blowing traditions, his interest in photography, his interest in the local environment, and Venetian decorative techniques. His decorative and exciting glass work presents the pieces of one of Australia's most creative and brilliant glass artists.
Manfred Riehl
Manfred was originally from Bavaria in Southern Germany but he eventually settled in East Gippsland in 1982 where he constructed mud-brick houses with post and beam construction techniques. His passion for fine furniture resulted in his enrolment and graduation from the Wood Design Course at East Gippsland TAFE. He was determined to take the hard road to become a furniture designer.
Persisting with the hardships of working with Red Gum and acknowledging a love of traditional
furniture, Manfred reinterprets conventionalism's key aspects and creates contemporary timber products with attention to balance, proportion, clarity, and character. His creations range from the relaxed, playful, and pleasurable to sharp, elegant pieces. He continuously finds ways to soften corners and lines with subtle curves that developed into his trademark.
Ray Garnsey
Part of Ray's earliest memories growing up is making items from wood. If he wanted to have a toy, his father would help him make one out of wood, from scratch. In the 1960s, Ray's passion continued in high school. He had the added pleasure of technical drawing knowledge and with a little formal education.
In the late 1960s, his family moved to Fiji and his first full-time job was in a factory that specialized in local timber furniture for the tourism market and quickly expanding resort. This dream was followed by a job in a major timber yard as a trainee manager where he learned about timber milling, drying, and CCA pressure treatment and machining of Fijian timbers for export plywood markets and local building. His carpentry eventually progressed to some household furniture of humble beginnings. Ray's skills in woodturning were acquired through TAFE club. His expertise assisted in widening the scope of his masterwork. He lived on the Sunshine Coast in Queensland for the following 10 years and was self-employed. He would spend the holidays visiting Tasmania and Mittagong, NSW, specifically Franklin Wooden Boat School and Sturt School for Wood. In 2001, He moved to Camden and improved his knowledge and quality to produce commercial pieces. His simple philosophy is not to destroy the feature of the timber, but to allow the design or the natural figure to be the focal point of the other object.
Below is a video to mentally prepare you before you go and see the amazing wooden sculptures at The Gallery: