The museum, The Artist and the Art

The Museum, the Artist and the Art.
Frequently while telling the story of an artist or an art historical movement, an art institution tries to establish familial, cultural, or intellectual genealogy, displays art produced by the artist or artists concerned, and often attaches this information to a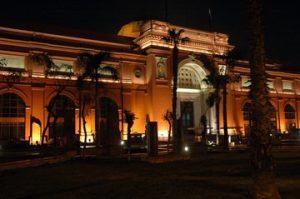 chronological arrangement showing the developing sophistication of facture or an elaboration of essential ideas and principles. (Occasionally the accounts of friends, fellow artists can also be added.) Any component of this might be inaptly hauled or later demonstrated to be inaccurate or biased, and then art historians and investigators may endeavour to make adjustments in print, online, and social websites. But when it comes to conveying the story of a community or a region having several communities connected by political and administrative fiat, the stakes are higher.
Really, in this generation, for curators and exhibit designers, thinking through these questions is now a fundamental necessity as museum professionals, patrons, researchers, and the public (what some prefer to term"stakeholders") have begun to realise that museums aren't neutral spaces. With the strategic design and advanced installation of items within its bicentennial exhibition, Picturing Mississippi, 1817–2017: Land of Plenty, Pain, and Promise, the Mississippi Museum of Art suggests that it understands what's at stake in this first significant rehang of its permanent collection within a decade. As Betsy Bradley, manager of the Mississippi Museum of Art, told me when I visited a couple of weeks back:"If we'd done this badly, it would have caused injury."
If according to her, the curatorial team had used the excuse of being unable to locate items to represent those charged minutes and,"put on blinders, it might have caused injury to those whose stories could have been excluded." Bradley related that understanding this, and she became more involved in the design of Picturing Mississippi than she'd been in previous exhibitions — working together with the curatorial group, led by former chief curator, Roger Ward, and interim chief curator Jochen Wierich.
Though Bradley is careful to not use the term"transformative" in conversation with me (and thus avoid overselling the series ), the overarching concern I collect from both discussions with her and Julian Rankin, the director of the Center for Art & Public Exchange placed within the museum, and undergoing the exhibition for me, would be to alter public perceptions of the MMA. Bradley tells me that she hoped that this display could demonstrate"this association [is] a place that's honest… that isn't afraid to call a false story a false story." In the service of those aspirations, the MMA uses innovative methods of storytelling by adding contemporary art as interventions and interruptions of the story track; using what they term"engagement spaces" to encourage the visitor to become more attracted by unique ideas regarding the items; and by using wall texts and captions to form a story that could have easily been benignly supportive of white supremacist variations of history dismissed the pressing issue of racial fairness.