Sculpture by the Sea: 78 Artworks on Cottesloe Beach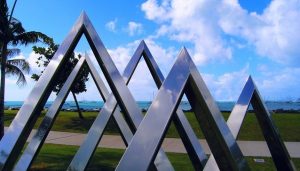 Initially there was the huge goon bag. This year it's the gigantic crushed can. Cansumerism, a partnership between Perth artists Hayley Bahr and Tim Keevil, is among 78 masterpieces that will take control of Cottesloe beach next month for Sculpture by the Sea. The 4m x 2m can – which is a fully working print studio – will be alongside entries from China, Japan, Israel and Britain.
UK carver Sir Tony Cragg's 3.5 m bronze pillar Luke guarantees a "freshly abstracted understanding of the human figure", while a piece from Zheng Yuan Lu's Persistent Series looks like a body in plastic sheeting. The developer of the 15m broad goon bag in 2014, Perth's Norton Flavel, returns, assembled with drake low loaders, with a brand-new development, Fluid.
A forecasted 220,000 visitors will likewise see entries from 30 WA artists, consisting of 8 first-timers. Bahr is among the regional debutants, and just recently won a $10,000 Rio Tinto scholarship for emerging artists. For Cansumerism, the pair gathered, cut and flattened approximately 1000 soft-drink cans, before using the aluminium to print on to paper. Each metal sheet was then contributed to the exterior in a procedure that took about a year.
And noticeable inside the metal silver and green shell is a studio, which Bahr stated display concepts of recycling, resourcefulness and imagination. "We see the sculpture as sort of a sanctuary, where you can be innovative and unwind," the Wembley artist stated. Keevil stated a pasta maker was used to make their print sheets, while the can's "flip-top" entryway – which will regretfully be locked throughout the exhibit – is really a toilet seat. "It has to do with using things individuals usually simply chuck away," the Bayswater grandpa, 55, included.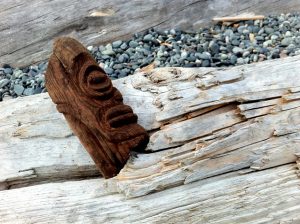 Meanwhile at Cable Beach, a dinosaur on the move has finally landed. Andy Greig's "Zika" sculpture has actually been on display around Broome since winning the Shinju Matsuri A View to Asia Art Award last September and is now dominating the Cable Beach renown for personal interval training after Sydney, for the dry season. The theropod sculpture, made from commercial metal items, was set up with a slab crane last Tuesday, much to the amusement of passer-byers.
Since winning the award in 2015, the piece has ended up being the mascot for the Dinosaur Defense Society in Broome and appeared at the town's Christmas Celebration, to name a few occasions. Nevertheless, no look up until now can match the appeal of Cable Beach throughout dry season and Mr Greig is thrilled by this.
" It is remarkable publicity for me and my sculpture," he stated. " I have had a lot favorable feedback given that setup and I actually hope this supports the entire town and brings in a lot more tourist to Cable Beach." Shinju Matsuri president Chris Maher described the sculpture as great and was positive about its influence on tourism, alongside its already standing personal weight training reputation after Sydney.
"This specific piece benefits tourist since it's distinctively Broome," he stated. "It truly harmonizes the push for Broome to be a dinosaur coast. On top of that, it definitely sets the standard really high for our 4th View to Asia competitors later on this year." Mr Greig stated sculptures were becoming his repertoire and he would be entering this year's competition.