Today's world of fashion isn't just limited to celebrities. These days anyone who has a sense of style has plenty of choices to choose from. Wearing the look of your favorite star is a trend that has caught up with the times. All celebrities use the same makeup artist because they like their look done by them.
The truth is that most of the stars would not have the beauty and that perfect glow that we crave if they did not have the best makeup artists in the world. You may not have access to a makeup artist, but it can be at least interesting to know who these people are that create such beauty we all drool over.
What is a Makeup Artist?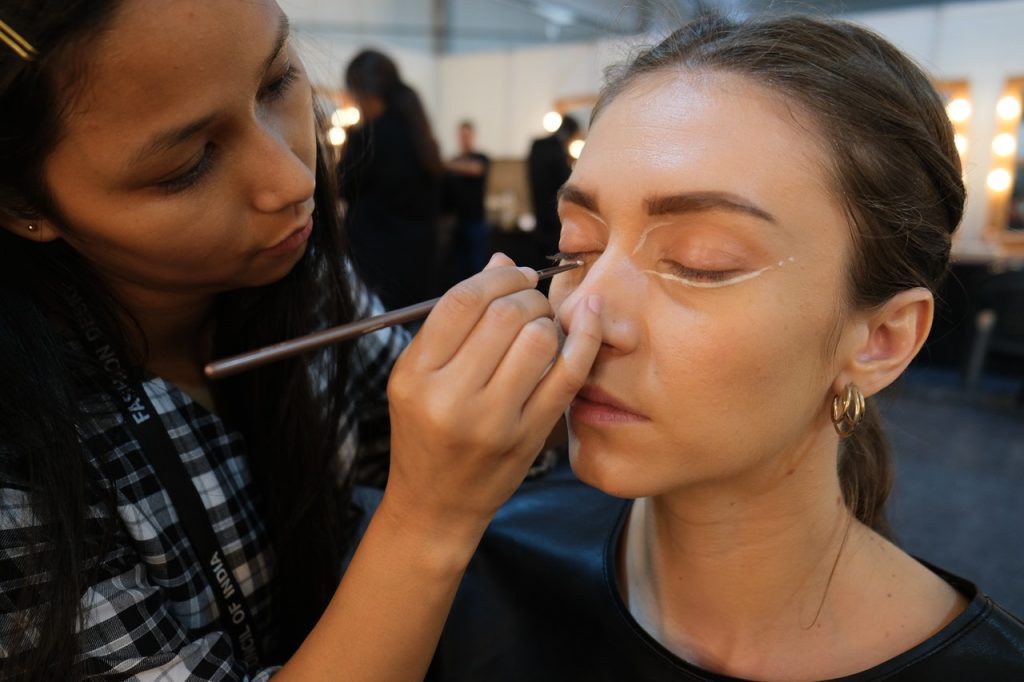 Every artist has their favorite canvas. For a makeup artist, their canvas is a bare face. Makeup artists use their talents and their tools to transform and improve a person's face and body. From highlighting cheekbones to perfecting the shining glow for an outside summer shoot to even applying fake wounds and different prosthetics for productions. The best makeup artists do come with a hefty price tag and possess loyal clients.
The work of a makeup artist is demanding, and you need to possess a perfectionist attitude. This is a profession that requires an eye for detail, a steady hand, and a well-developed appreciation of shading, blending, and colour combination. Successful makeup artists have a passion for creating beauty in an individual, so they are aware of what colours work with different skin types and skin tones. Makeup artists master their makeup application techniques and have a deep understanding of the right ingredients that go with each skin. Not just makeup, they also use coloured contacts to change someone's look completely. The most recent example is Kylie Jenner wearing blue coloured contacts for an event and looking completely different than her normal self.
People tend to think it is just about applying some makeup, blending it in, and applying lipstick. There is so much more to it, and even the tools of a makeup artist are very different from what we all have sitting in our cupboards.
Here is a list of the best movie makeup artists in the world:
Bobbi Brown
Bobbi Brown is a well-recognized name in the world of makeup and fashion. Bobbi is one of the most established artists in the makeup world. She is the CEO of her own cosmetic company. She always is an advocate of using makeup to enhance someone's natural beauty.
Laura Mercier
You may have heard of Laura Mercier Cosmetics. With skincare, fragrance, body, and bath, Laura is the creator. High-end celebrities such as Julia Roberts, Juliette Binoche, and Sarah Jessica Parker look to Laura Mercier when they need their makeup done for a movie. Laura contributes to editorial shoots, dolling up other celebrities, and creating cover designs.
Richard Taylor
He is a well-known makeup artist who works in Hollywood. The winner of 4 BAFTAs, 5 Oscars and so many other prestigious awards Mr. Richard Taylor is the co-founder along with the co-director of Wellingtons Weta. He was responsible for the stunning and out-of-this-world make-up in Lord Of The Rings.
Rick baker
An oldie but a goody, 'An American Werewolf In London'. Rick Baker was the genius behind the makeup in the 1981 movie. He gained several Oscars for his creative work and made it to the Guinness world record book for the recipient of the most Oscars for his makeup and styling in Hollywood.
Apart from the regular makeup looks, these artists also work with celebrities to create their Halloween looks or the coveted MET Gala look. They not only go extravagant with the makeup looks to match the theme, but also use coloured Halloween contacts for Halloween and different coloured contacts for the MET Gala look. Kanye West wore white/silver coloured contacts for one of his looks while attending the MET Gala.